Download the game server for Windows (64bit)
Download, and decompress the archive in a directory, and launch the .exe server
We will offer, as soon as possible, a game server accessible to all.
Download the game software freely
Register now to have a Akhiris Online game account. You can also use it to edit the wiki.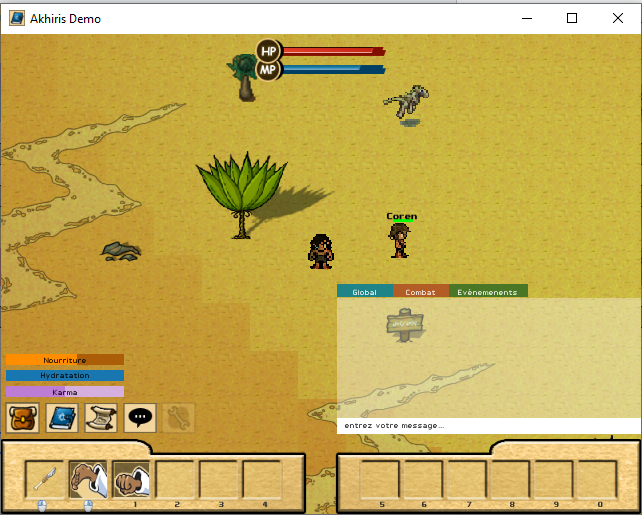 The demo version shows you what is currently possible to do in the game.
[Total : 1 Moyenne : 5/5]